As General Manager, IT Operations Products, Nadir Merchant leads product strategy and delivery for Kaseya's IT Glue, BMS, and myITProcess. He is also Head of Product for IT Complete, which ensures all Kaseya products are workflow integrated to work together seamlessly, and Kaseya One, which radically transforms the way IT is done with its role-based single pane of glass.
As a leader for IT operations products and a respected engineer, Nadir brings to Kaseya a history of technical leadership and software development experience that complements his enduring passion and keen eye for superior customer experiences. He has a knack for systems thinking and excels at driving operational efficiency and engaging teams. His vision is to empower MSPs and IT teams to execute tasks more efficiently and increase productivity.
Prior to joining Kaseya, Nadir served as General Manager and Chief Technology Officer for IT Glue, which was acquired by Kaseya in 2018. In that role, he oversaw all aspects of product conception, management, delivery and promotion; led the engineering team; and was responsible for the success of the business. As GM, he spearheaded the company's second add-on product, Network Glue, which grew to over $2 million in annual recurring revenue within a year of launch. As CTO, he designed the entire software development, cloud operations and testing processes used by the company and built out the engineering team, which started with only five engineers and grew to over 40.
Nadir began his tech career with IBBS, formerly known as Parasun. He also worked as a DevOps Engineer for Mobidia, which was acquired by App Annie.
Dana LiedholmExecutive Vice President, Corporate Marketing
Dana LiedholmExecutive Vice President, Corporate Marketing
Dana Liedholm leads Kaseya's global corporate marketing and brand strategy. As executive vice president, she drives the development and execution of global hosted customer and prospect events, corporate brand management and awareness, and the development of senior leadership development activities. Her team produces Kaseya's global hosted events including Connect IT Global, APAC, and Europe, GlueX, and DattoCon, as well as the Executive Roadshow series launched in August 2022.
Ms. Liedholm brings over 20 years' experience in global marketing, communications and B2B partner development for technology companies worldwide. She has held senior leadership positions in marketing, communications and sales at companies in telecom, IOT and cybersecurity. As Chief Marketing Officer at ID Agent, Ms. Liedholm oversaw the global management of ID Agent's brand, including customer insights, digital marketing, creative development and agency management, marketing effectiveness, events and sponsorships, as well as media, employee and customer communications.
Prior to ID Agent, she served as Director of Marketing for Comtech Telecommunications Corp, a provider of secure, advanced communications and IOT solutions for commercial enterprises, global telecom providers, and government agencies worldwide.
Xavier GonzalezExecutive Vice President, Marketing Communications
Xavier GonzalezExecutive Vice President, Marketing Communications
Xavier Gonzalez leads Kaseya's global corporate communications as executive vice president, elevating communications strategy across public relations, media, social platforms, and internal engagement.
With more than 15 years of experience leading marketing and communications organizations, Mr. Gonzalez has delivered proven results for large high growth companies. Previously, he served as Vice President, Corporate Communications at Cyxtera, a global data center company, where he led the company's internal and external communications, as well as analyst and investor relations. He also led communications initiatives associated with Cyxtera's initial public offering.
Prior to his role at Cyxtera, Mr. Gonzalez served as Chief Executive Officer at eMerge Americas, a premier global technology conference attracting more than 15,000 global attendees. He was also Vice President of Corporate Communications at Terremark, a Verizon Company.
Mr. Gonzalez is a very active participant in Miami's civic organizations, serving on the boards of directors for the Orange Bowl, Miami-Dade Beacon Council, and United Way of Miami. In 2014, he was recognized by the Miami Herald as one of Miami's 20 Under 40 leaders in the community.
He received his master's degree in Mass Communications and his bachelor's degree in Journalism from the University of Florida.
Dan TomaszewskiExecutive Vice President, Channel
Dan TomaszewskiExecutive Vice President, Channel
Dan Tomaszewski leads a team of channel experts and former managed service provider (MSP) professionals to equip, educate, and empower MSPs to be more successful and profitable. He is responsible for gathering feedback from the MSP community and ensuring a persistent focus on amplifying their voice to provide continued customer experience improvements. He is best known as the builder of Powered Services, an award-winning platform provided by Kaseya that has helped over 7,000 MSPs close deals, go to market faster and become more profitable.
As the former CEO of an MSP, Mr. Tomaszewski understands customers' challenges and needs, adapting his knowledge to build products and platforms that enable them to do business more successfully. He joined Kaseya in September 2019 as the Vice President of Channel Success & Training at ID Agent.
Mr. Tomaszewski holds an associate degree in Business Administration and Management from Schoolcraft College. He is based out of Kaseya's Bowie, MD office.
Alexandra LettsExecutive Vice President, General Counsel
Alexandra LettsExecutive Vice President, General Counsel
Alexandra (Lexi) Letts is Executive Vice President, General Counsel for Kaseya. In this role, she provides legal expertise and business acumen to drive growth, protect intellectual property, minimize risk and assure compliance. As a member of the executive team, Ms. Letts provides counsel on enterprise-driven legal issues, including mergers and acquisitions, global expansion, securities, contracts, intellectual property, data privacy, export compliance, and employment law, and overall management of all legal activities for Kaseya and its global affiliates.
Prior to joining Kaseya, Ms. Letts was general counsel for Anaqua, a provider of innovation and intellectual property management solutions, and also served as the legal counsel of the public company Microfluidics International Corporation, leading the company through its acquisition by the multi-billion dollar publicly traded IDEX Corporation.
Ms. Letts has spent nearly 10 years supporting Insight Venture Partners portfolio companies with aggressive growth strategies though M&A and global expansion exponentially increasing profitability, ensuring sound compliance, and driving innovation and high investor ROI. She received her B.S. in political science from the University of Massachusetts, Boston and her J.D. from Roger Williams University, School of Law with certificates in International Law from The Sorbonne and Sciences-Po.
Matt MachadoExecutive Vice President, Marketing
Matt MachadoExecutive Vice President, Marketing
As Kaseya's Executive Vice President of Marketing, Matt Machado leads product marketing and demand generation teams globally. In his role, Matt and his team work to drive demand across Kaseya's IT Complete Suites, representing over 20 solutions that help IT professionals succeed across a variety of disciplines.
Prior to joining Kaseya, Matt was instrumental in the growth of Yodle, a local online advertising company providing digital demand generation solutions to SMBs and franchise networks. During his time at Yodle he held various leadership positions in strategic and performance management, ultimately resulting in the acquisition of Yodle by Web.com.
Since joining Kaseya over 6 years ago, Matt has held several key positions in Digital Marketing and Demand Generation. His contributions have been key in the growth of Kaseya's solutions, and the integration of various product lines into a single functional marketing organization. In 2020, he took on the role of SVP Demand Generation overseeing Kaseya's marketing services organization supporting 8 different product lines before moving into the EVP, Marketing role in 2021.
Matt holds a Bachelor of Business in Marketing from the W.P. Carey School of Business at Arizona State University.
Paul FarrExecutive Vice President, Product
Paul FarrExecutive Vice President, Product
Paul Farr is responsible for overall product strategy, product marketing and demand generation for Kaseya's remote monitoring and management (RMM) products.
Mr. Farr brings more than 30 years of experience spanning executive leadership roles in corporate strategy, product marketing, sales, and engineering within the IT management industry. Prior to joining Kaseya, Mr. Farr served as Vice President of Business and Corporate Development at Skybox Security, a leading provider of security analytics software for Global 2000 enterprises. Mr. Farr has also held executive leadership positions at BMC Software, Netformx, Identify Software, McAfee/Intel Security, Network General and AIM Technology.
Mr. Farr has served on the boards of Netformx, Harmon.ie and the Soho Broadway BID, a neighborhood
improvement organization. He holds a Bachelor of Science in Computer Science from Michigan State
University.
Shane MulhollandSenior Vice President, Operations
Shane MulhollandSenior Vice President, Operations
As Senior Vice President, Operations, Shane Mulholland is tasked with establishing Kaseya's presence and brand across the EMEA region, with a particular focus on Ireland as a center of excellence for sales, support and research & development. Additionally, he is responsible for global recruiting across all functions and Centers of Excellence. As a part of this effort, Mr. Mulholland owns the company's Grow Your Own (GYO) program, an initiative that supports employees with upward mobility by providing training programs, mentorship and leadership development.
Mr. Mulholland brings more than 20 years of experience leading hypergrowth teams in the FinTech sector. He has held senior roles in Human Resources, Marketing and Operations, and prior to joining Kaseya, he was the Global Head of Recruitment and Onboarding for First Derivatives, a premier UK technology and consulting firm that delivers software and services into the capital market sector, as well as automotive, manufacturing, energy and telco industries. In that role, Mr. Mulholland grew the business from 15 employees to 3,000 in 16 locations across the world and was also instrumental in the development and roll-out of an award-winning graduate program. Mr. Mulholland has a degree in Law & Politics from Queen's University, Belfast in Ireland.
Holly PatemanSenior Vice President, Product Marketing
Holly PatemanSenior Vice President, Product Marketing
Holly Pateman brings over 20 years of diverse marketing experience to her role as Kaseya's Senior Vice President of Product Marketing, where she leads the global product marketing team who service over 20 product lines. Working closely with the product, sales, and demand generation teams, Holly oversees the strategy, development, and cohesive execution of all product marketing initiatives at Kaseya.
A resident Canadian, Holly held senior positions at a variety of Canadian advertising, technology, publishing, and retail firms before coming to IT Glue in early 2017. As the Vice President of Marketing at IT Glue, Holly led a team of 12 to and through hyper-growth; spanning product, content, and field marketing as well as demand generation, marketing operations, and digital media. In 2020, she took on the role of SVP, Demand Generation at Kaseya, overseeing 7 product lines before stepping into the SVP, Product Marketing role in 2021.
Holly holds an MBA from Royal Roads University in Victoria, British Columbia, with a specialization in Organizational Leadership.
Tracy HernandezSenior Vice President, Sales Enablement
Tracy HernandezSenior Vice President, Sales Enablement
As Senior Vice President, Sales Enablement, Tracy Hernandez leads Kaseya's training and on-going education for the entire go-to-market team.
In her nine years with Kaseya, Ms. Hernandez has held several leadership roles specializing in creating high-impact teams. She was instrumental, for example, in expanding the IT Glue account management team, launching Kaseya University's technical certification and training curriculum, and helping Kaseya transform its go-to-market strategy to meet customers' ever-evolving needs.
Prior to joining Kaseya, Ms. Hernandez worked for Citrix Systems, EarthLink (ISP), and PeopleSoft (Oracle). She holds an MBA from Emory University for Data Science and Marketing.
Miguel LopezSenior Vice President, Strategic Accounts
Miguel LopezSenior Vice President, Strategic Accounts
Joining Kaseya in 2012, Miguel Lopez brings over 25 years of experience to his role as SVP of Strategic Accounts. In this position, he consults daily with Managed Service Providers (MSPs) to help them solve their clients' business problems with technology solutions and consults with them on business growth leveraging mergers & acquisition strategies. Prior to joining Kaseya, Miguel served for 12 years as the director of consulting services for All Covered, a nationwide successful managed services provider.
During his time with All Covered, Miguel oversaw the company's customer relationship with Kaseya, as well as the Miami market segment and rollout of a National New Services program. Miguel managed the MSP's systems to maximize efficiency and automation, and as part of the Acquisitions Team, he supervised the migration and integration of all acquired companies into All Covered systems. In 2008, All Covered acquired NetCor Technologies, a leading MSP that Miguel founded and managed since 1997.
Since joining Kaseya over 8 years ago, Miguel has held several key strategic roles. He has traveled around the world, meeting with Kaseya's largest MSP customers and consulting on implementation of new services, streamlining efficiencies, and deploying automation to solve complex issues. Miguel has managed both technical and sales teams, served as Master of Ceremonies for the annual Connect IT Global event, and has spoken on behalf of Kaseya at dozens of conferences and webinars.
Explore Our Brand
Come learn the details of our brand and how you can best leverage our provided assets and collateral.
VIEW OUR BRANDAWARDS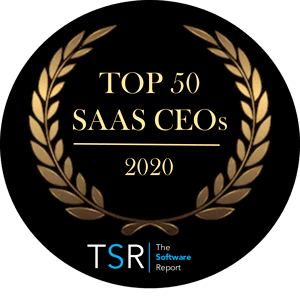 Providing software solutions that take the complexity out of IT management, because we know the success of your business depends upon managing IT more effectively, efficiently and securely.
OVERVIEW
PRODUCTS
QUICK LINKS
COMPANY
Copyright © 2022 Kaseya Limited